§ My digital garden
My digital garden is a publicly available portion of § My note taking system shared online.
My digital garden is where my writing happens before it becomes published, whether that be via short-form Posts or long-form Articles. I take an approach heavily inspired by Zettelkasten.
It's also my way of participating in a fascinating act of digital gardening and digital garden culture, but also changes the paradigm entirely in how I approach note taking, to allow published articles to be genuinely formed bottom-up from individual atomic notes, to outline notes, to rough drafts of a thought and then published drafts of articles.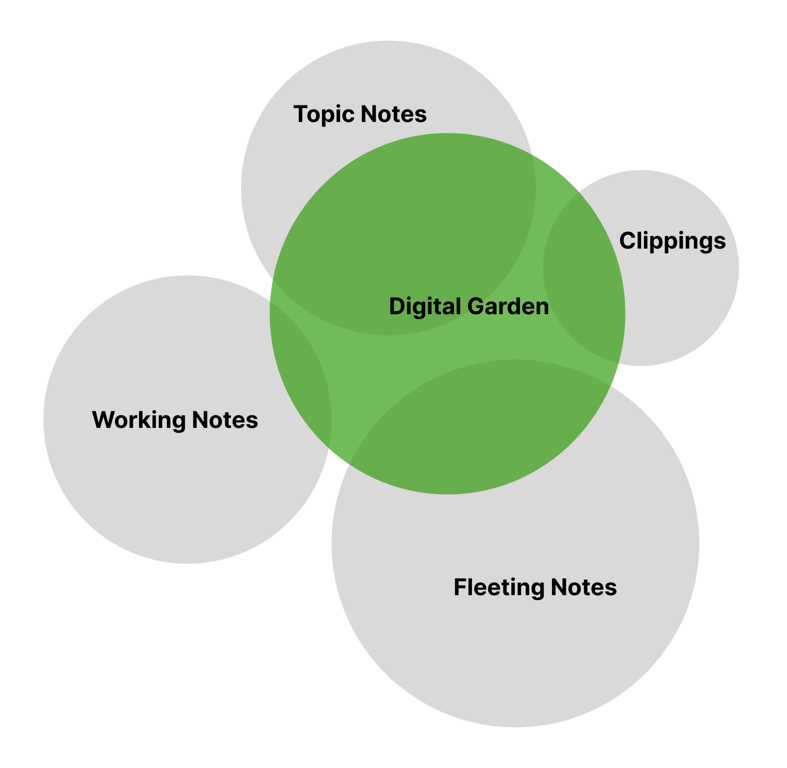 My digital garden lives at joel.is/notes/.
Digital Garden related notes:
Work on my digital garden:
Related articles:
Related quotes:
Future ideas: