Our vision for location-independent salaries at Buffer
February 25, 2022culture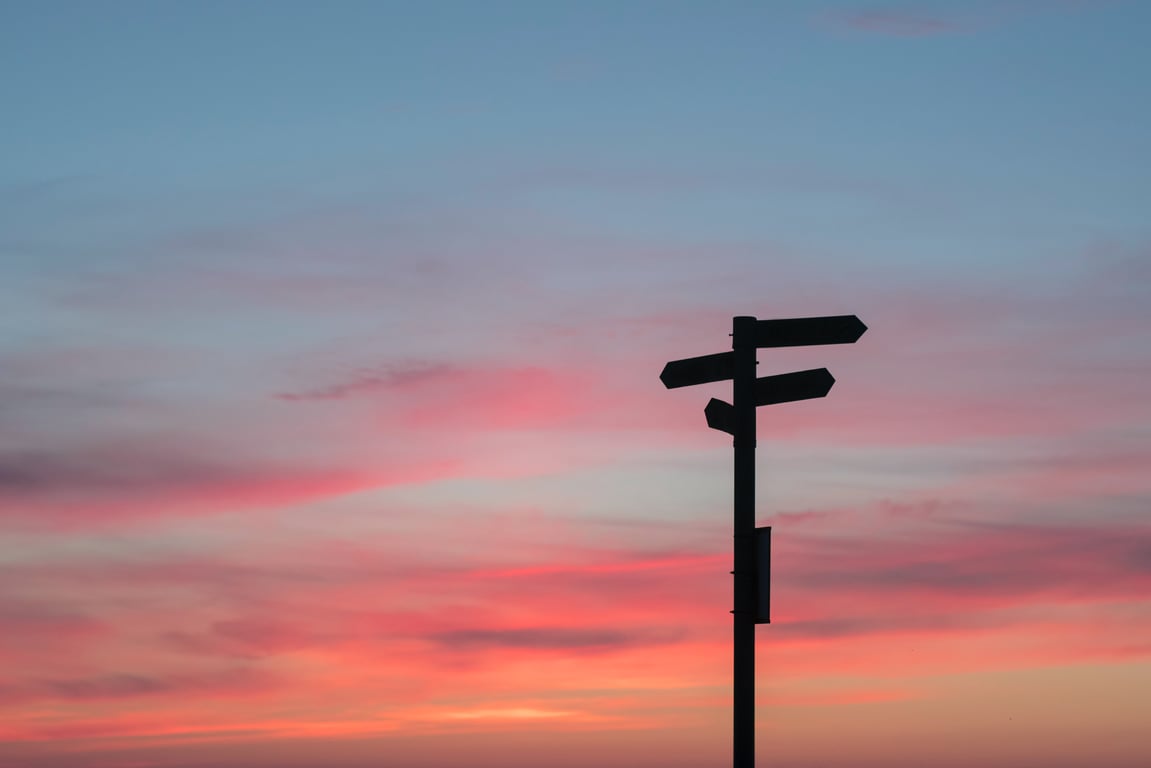 Note: this was originally posted on the Buffer blog.
I'm happy to share that we've established a long-term goal that salaries at Buffer will not be based on location. We made our first step towards this last year, when we moved from four cost-of-living based location bands for salaries to two bands. We did this by eliminating the lower two location bands
The change we made resulted in salary increases for 55 of 85 team members, with the increase being on average $10,265. When the time is right, we will be eliminating the concept of cost-of-living based location bands entirely, which will lead to a simpler approach to providing generous, fair and transparent salaries at Buffer.
In this post I'm sharing my thinking behind this change and our approach to pay overall.
Location and Salaries
It's been interesting to see the conversation about location and salaries unfold both within Buffer and beyond. We've heard from many teammates over the years about the pros and cons of the location factor, and of course we've watched with interest as this became a regular topic of conversation within the larger remote work community.
I've had many healthy debates with other remote leaders, and there are arguments for eliminating a location component which I haven't agreed with. I don't believe pay differences across locations is unethical, and it has made a lot of sense for us in the past. However, the last few years have seen a lot of change for remote teams. A change like this isn't to be made lightly, and at our scale comes with considerations.
Our Compensation Philosophy
Compensation is always slowly evolving as companies and markets mature and change. We've been through several major iterations of our salary formula, and myriad small tweaks throughout the last 8 or so years since we launched the initial version. Part of the fun of having a salary formula is knowing that it's never going to be "done." Knowing that the iterations would continue, Caryn, our VP of Finance, and I worked together to establish our compensation philosophy and document our principles on compensation to help us determine what should always be true even as the salary formula changes over time.
We arrived at four principles that guide our decisions around compensation. We strive for Buffer's approach to salary, equity, and benefits to be:
Transparent
Simple
Fair
Generous
These are the tenets that have guided us through compensation decisions over the years. After we articulated them as our compensation principles, we were able to look at the location factor of our formula with new clarity.
There are a few key considerations that were part of our discussions and my decision to put Buffer on a path towards removing our location factor from salaries that I'll go into more detail about next.
Transparency, Simplicity, and Trust
Our salary formula is one of the fundamental reasons that we can share our salaries transparently. Having a spreadsheet of team salaries is a huge step toward transparency, but true transparency is reached when the formula is simple, straightforward, easy to understand, and importantly, easy to use.
In one of our earlier versions of the salary formula, we calculated the cost-of-living multiplier for every new location when we made an offer. That was cumbersome, and it meant that a candidate couldn't truly know their salary range until we calculated that.
This was improved greatly when we moved to the concept of "cost-of-living bands.". After that, different cities and towns could more easily be classified into each band. This massively increased the transparency of the formula, and I think it helped create a lot more trust in this system. Anyone could relatively easily understand which band their location fit into, and with that knowledge understand the exact salary they'd receive at Buffer. This type of immediate understanding of the salary formula, and ability to run calculations yourself, is where transparency really gains an extra level of impact and drives trust within and beyond the team.
However, with our four cost-of-living bands, there were still decisions to be made around where locations fall, and this has been the topic of much healthy and productive debate over the years. The conversations around locations falling between the Average and High bands is what led us to introduce the Intermediate band. And with four choices of location, it has meant there is some disparity in salaries across the team. With the benefits that come from the powerful combination of transparency and simplicity, alongside the increased trust that is fostered with more parity across the team, I'm choosing to drive Buffer's salary formula in the direction of eventually having no cost-of-living factor.
Freedom and Flexibility
We've long taken approaches to work which have been grounded in the ideal of an increased level of freedom and flexibility as a team member. When I started Buffer, I wanted greater freedom and a better quality of life than I felt would be possible by working at a company. That came in various forms, including location freedom, flexibility of working hours, and financial freedom. And as we've built the company, I've been proud that we've built a culture where every single team member can experience an unusual and refreshing level of freedom and flexibility.
Since the earliest days, one of our most fondly held values has been to Improve Consistently, and in particular this line: "We choose to be where we are the happiest and most productive". This is a value that has supported and encouraged teammates to travel and try living in different cities, in search of that "happiest and most productive" place. It has enabled people to find work they love and great co-workers, from a hometown near family where it would be hard to find a local company that can offer that same experience and challenge. It has also enabled people to travel in order to support their partner in an important career change involving a move, something which allows an often stressful change to happen much more smoothly, since you can keep working at Buffer from anywhere in the world.
Having a culture that has supported moving freely across the globe has been a powerful level of freedom and flexibility. That freedom has been matched with a salary system which adjusts compensation to accommodate those changes in a fair and appropriate way. However, knowing that your salary will fluctuate and can decrease due to a choice to be somewhere else, does limit that freedom and the ability to make a decision to move.
Moving towards a salary formula with parity across all locations, will enable an even greater level of freedom and flexibility. It feels clear to me that choosing to move is a personal or a family decision, and it is ideal if Buffer salaries are structured in a way that honor and support that reality. I'm excited that working towards removing our cost-of-living differences will help significantly reduce the friction involved in making a potentially positively life-changing decision to live in a different city or country.
Results, Independence, and Reward
At Buffer, we are not on the typical hyper-growth VC path. This comes with some constraints: we don't have tens of millions in funding and unlimited capital to deploy in an attempt to find a rapid path to $100m and going public (thankfully, that's not our goal).
This path also means that our experiences as teammates in a variety of ways are directly tied to whether we are successfully serving existing and new customers. For example, the level of benefits, ability to travel (in normal times), and competitiveness of compensation, are very much driven by our revenue growth and profitability.
But, this is independence too. The thing we often need to remind ourselves of, is that while we may feel more constrained at times, we have full freedom of what we do with the success we achieve. Making a choice like this is one example of that.
It is my intention as founder / CEO that as we succeed together as a company, we all benefit from that success and see adjustments that improve our quality of life and create wealth. We are in a position of profitability which allows us to take a significant step towards removing the cost-of-living factor from our salary framework, which I believe serves those goals. And removing it entirely will be determined by us successfully executing on our strategy and serving customers well.
Reducing Cost-of-Living Bands
The way our salary formula works is that we benchmark a teammate's role based on market data at the 50th percentile for the software industry in San Francisco and then multiply that by the cost-of-living band. So, a Product Marketer benchmark at the 50th percentile of the San Francisco market data is $108,838. Depending on the teammate's location this would be multiplied by a cost-of-living band (Low, Average, Intermediate or High). For example, if they lived Boulder, Colorado, a city with Average cost-of-living, the benchmark would be multiplied by 0.85 for a salary of $92,512.
To best reflect our compensation philosophy, company values, and the path we want for Buffer, we have eliminated the Low and Average cost-of-living bands.
What we've done is brought all Low (.75 multiplier) and Average (.85 multiplier) salaries up to Intermediate (.9 multiplier), which we now call our Global band.
This is what resulted in 55 teammates seeing on average an increase to their salary of $10,265.
Our two bands are now Global (.9 multiplier) and High (1.0 multiplier).
This change is based on my vision for Buffer and how being a part of this team affects each of us as individually, as well as the direction I believe the world is going. I'm excited about the change first and foremost because it supports our goal of having a transparent, simple, fair, and generous approach to compensation.
This is also a move that raised salaries right away for more than half of the team. This point in particular gives me a lot of joy because I want compensation to be one of the incredible parts of working at Buffer. Money isn't everything, and we all need kind and smart colleagues, a psychologically safe environment, and to work on challenging and interesting problems, in order to be fulfilled at work. Beyond that, however, money really impacts life choices, and that's ultimately what I want for every Bufferoo; the freedom to choose their own lifestyle and make choices for themselves and their families' long-term health and happiness. It's important to me that people who choose to spend their years at Buffer will have the freedom to make their own choices to have a great life. And, for our teammates who live in much lower cost-of-living areas, a Buffer salary could end up being truly life changing. I'm really happy with that outcome.
The decision was also impacted by the direction that I believe the world is going (and, the direction we want to help it go). Remote is in full swing, and it's increasingly breaking down geographical borders. I believe this is a great thing. Looking ahead 10 or even 5 years, it seems to me that we're going to see a big rebalancing, or correction, that's going to happen. I believe it's important to be ahead of these types of shifts, and be proactively choosing the path that's appropriate and energizing for us.
What next?
Our plan is to eventually get to one single location band, essentially eliminating the cost-of-living factor from the salary formula altogether. This will be possible once we can afford to make this change and sustain our commitment to profitability. So, this will be driven by the long-term results we create from our hard work, creativity in the market, and commitment to customers.
What questions does this spark for you? Send me a tweet with your thoughts.
Photo by Javier Allegue Barros on Unsplash.